About the Lansing Regional SmartZone
The Lansing Regional SmartZone (LRSZ) funds local partners to deliver exceptional entrepreneurial support services to our region with the aim to grow our high-tech economy.

The LRSZ is a dynamic organization of leaders from all backgrounds and business sectors and has locations in downtown East Lansing at the Technology Innovation Center (TIC) and MSU Health Park.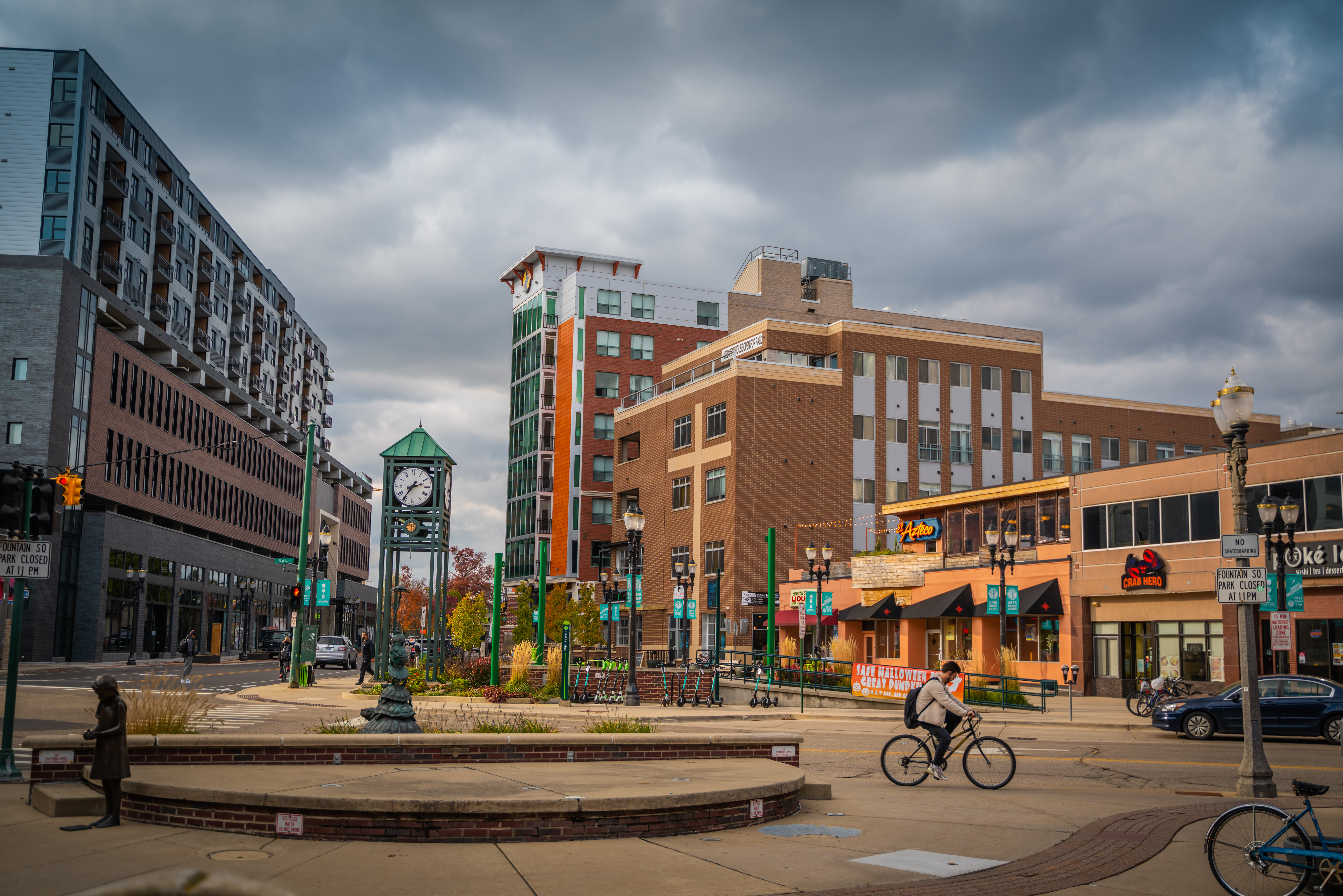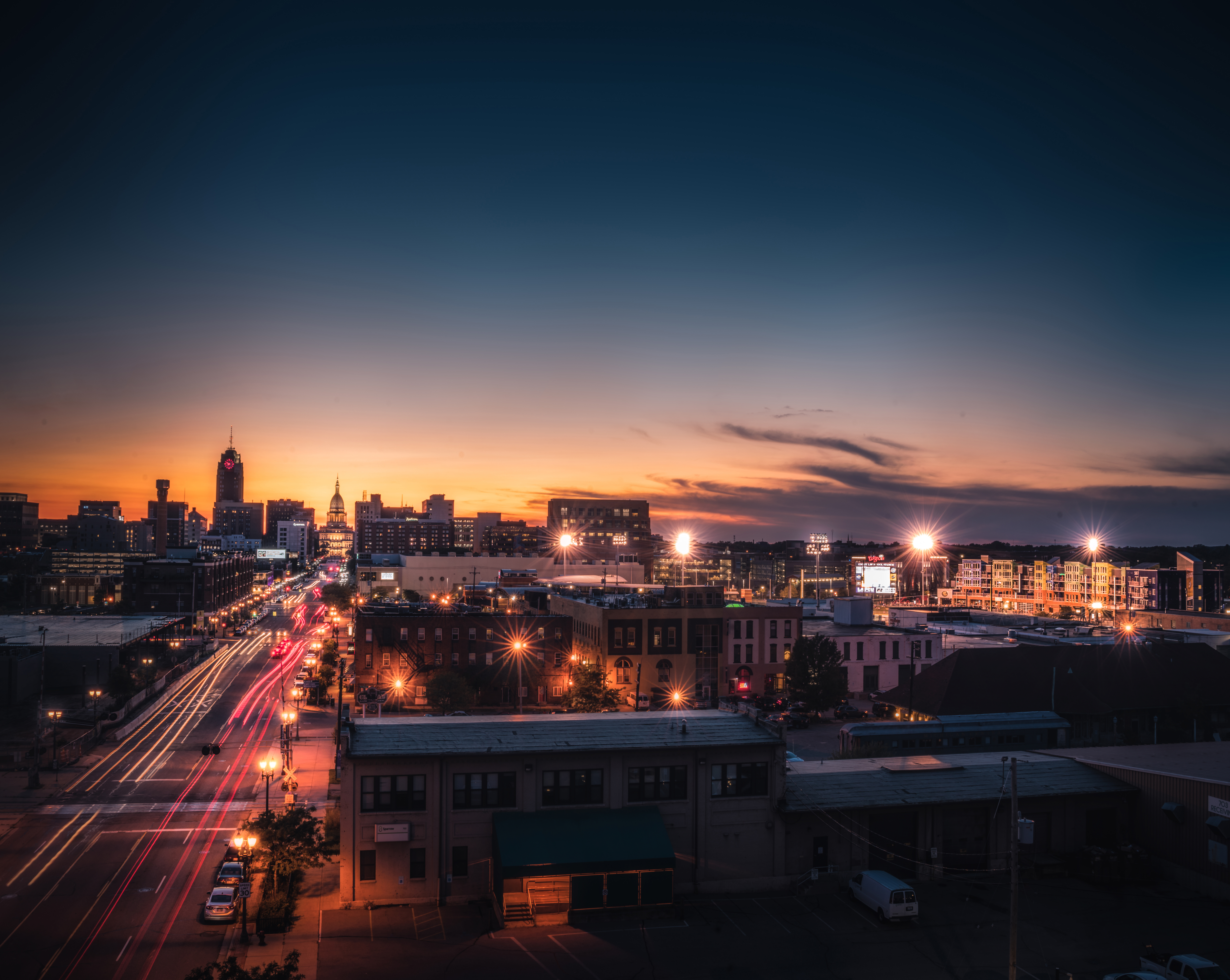 We are a cooperative effort with the Michigan Economic Development Corporation (MEDC) to stimulate the growth of technology-based businesses in the Lansing region.

The LRSZ is a partnership between the City of East Lansing, City of Lansing, Ingham County, East Lansing Public Schools, Lansing School District, Lansing Community College, Michigan State University Research Foundation, and Michigan State University.

One of our strongest partners in delivering this content is the MSU Research Foundation. The dynamic team at the MSU Research Foundation provides a home for the LRSZ at the Technology Innovation Center in downtown East Lansing, as well as satellite spaces at the Alliance Building in Lansing and the VanCamp Incubator in Meridian Township.
---
We focus on attracting, creating, and expanding businesses in the fields of life sciences, advanced manufacturing and information technology, and other tech-adjacent sectors. In addition, we support individuals and businesses seeking to upskill to become more tech-enabled. Special attention is given to helping firms capitalize on research and technical resources at Michigan State University.
---
Services
Through our dynamic partnerships model, the LRSZ offers the following services:
Incubation, office, dry and wet lab space through a partnership with the MSU Research Foundation
Network of business, professional, and technical services through our trusted service providers
Access to university resources, including technical research equipment and laboratories
Linkages to sources of knowledge and expertise via the university and private industry resources
Business development services and resources that are technical, managerial, financial, legal, or intellectual in nature, specific to the emerging businesses' needs
Commercialization assistance
Coaching and mentoring
Key groups that fund the LRSZ:
City of East Lansing
City of Lansing
Michigan Economic Development Corporation
State of Michigan
Key organizations the LRSZ partners with to deliver programs:
MSU Research Foundation which Includes Spartan Innovations, Red Cedar Ventures, and Michigan Rise
Michigan State University which includes the MSU Innovation Center
East Lansing Public Schools
Lansing School District which includes the Career and Technical Education Program
Ingham County which includes the Ingham County ISD and Wilson Talent Center
Lansing Community College
The Fledge
MSU Burgess Institute
Michigan Small Business Development Center
Lansing Economic Area Partnership (LEAP)
Michigan Women Forward
StartupGrind Lansing
mConnexions
Vision:
Our vision is to be the connecting tissue for all things tech entrepreneurship and tech-enabled innovation for the Greater Lansing Region.
Mission:
The mission of the LRSZ is to foster the creation, attraction, and retention of technology-based businesses, jobs, and investment within the Greater Lansing Region.
Customers of LRSZ:
Lansing region tech entrepreneurs
MSU ecosystem of tech entrepreneurs (staff and faculty technologies developed on campus)
Non-tech entrepreneurs seeking tech skills and support
K-12, LCC, and MSU student entrepreneurs
Corporations looking at tech innovation and investment in the Greater Lansing Region